School Vision and Values
Our Vision and Values
Our vision is to ensure that every child achieves happiness, emotional and physical well-being and has the opportunities to develop an understanding of their own spirituality. Through this vision our children will flourish with kindness as individuals and achieve their best.
We aim for all children to grow a lifelong love of learning, a love for others and our world and a love for themselves.
'Love each other as I have loved you'
John 15 :12
In body, spirit and mind, together we shine brighter.
Our Vision and Values
Love, Acceptance, Hope, Honesty, Forgiveness and Commitment.
These six values form the basis of our collective worship and how we live our lives at school.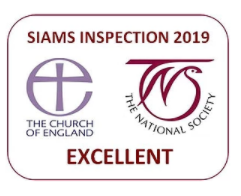 Please feel free to read our SIAMs Report below.