Sedgeberrow C of E First School Curriculum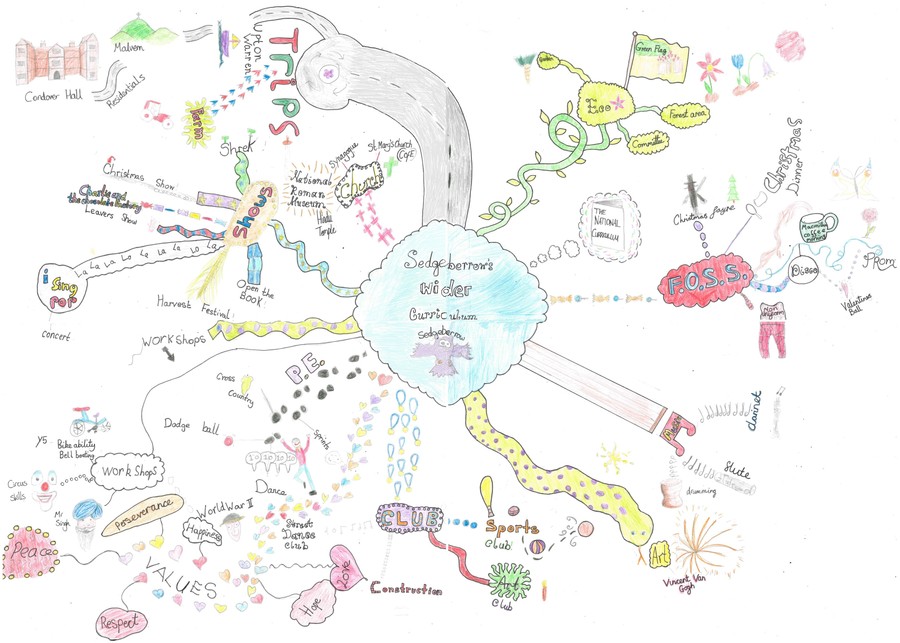 This image was created by the school council to represent everything Sedgeberrow First School offers it's children. We use inspiring topics as a platform to teach the National Curriculum 2014.
Our broad and balanced curriculum promotes the spiritual, moral, cultural, mental and physical development of all pupils at the school and prepares them for the opportunities, responsibilities and challenges of later life.
To view the National Curriculum 2014 click here.
View the Early Years Foundation Stage Framework and guidance.