We are a Church of England school with 180 children on role.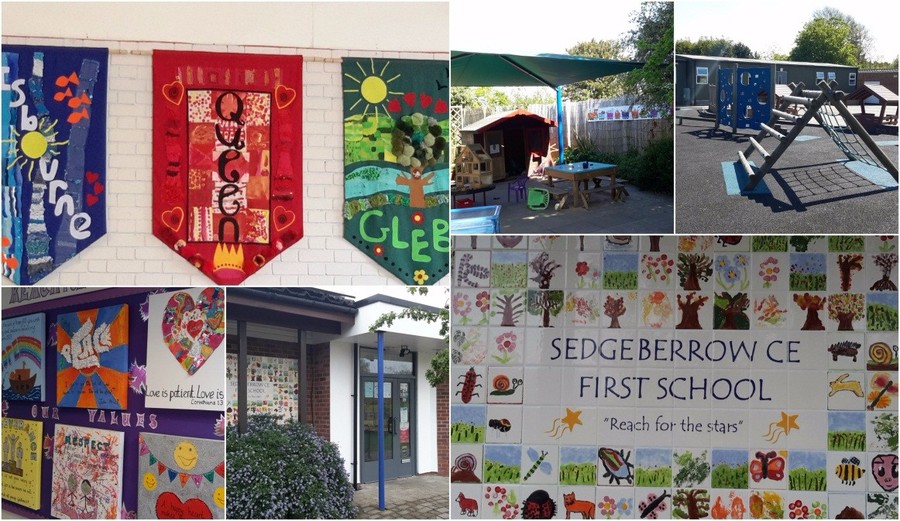 Computer Suite
We have a lovely new computer suite with 18 new Windows 7 machines along with a set of 30 netbooks in KS2 and most recently 10 netbooks in KS1. We value ICT and realise that it is integral to children's education to be able to use a range of programs for different purposes.
The Playground
We have a playground and field area with areas to play football, a range of playground markings, a trim-trail and a quiet area for the children to relax in.
We have permanent outside playground equipment which the children love playing on! There is a special all-weather safe surface which means that even when the grass is out of bounds, the children can still enjoy the equipment which includes rope bridges and monkey bars.
We also have a games shed with a range of different items for the children to enjoy such as skipping ropes, balls, hoops and much more.
Conservation Area
The pond area where we look for mini beasts and other wildlife. We have planted range of flowers and shrubs to attract wildlife. When the weather is good we go out each week to do some gardening to make sure it stays nice.
The eco-committee help to coordinate our gardening and they have bought a lovely new bench for this area made out of recycled plastic.
Garden
Our gardening area is where we grow lots of fruit and vegetables that we sell and eat. Each week during the brighter months each class has the opportunity to do some gardening.
Quiet Area
The quiet area where we can go if we want some quiet time to sit and relax. It is also an area that we use a lot for outside learning when the weather is nice.
Forest Area
We teach may different lessons in our forest area from problem solving to building dens! Mrs Williams is our Forest School Leader and she runs regular forest school sessions in the Foundation Stage.