Our Church
As a Church of England School, our Christian Character is very important to us and forms the basis of everything we do. We regularly visit our church in the village - St Mary's, and our Vicar, Reverend busy is actively involved in school life helping us to underpin our curriculum with Christian values.
Here are some of the things we have done to continually develop our relationship with our Church.
We decorated a Christmas tree in church this year. Year 3 and 5 went down to church with Miss Lowerson to put the finishing touches to our masterpiece!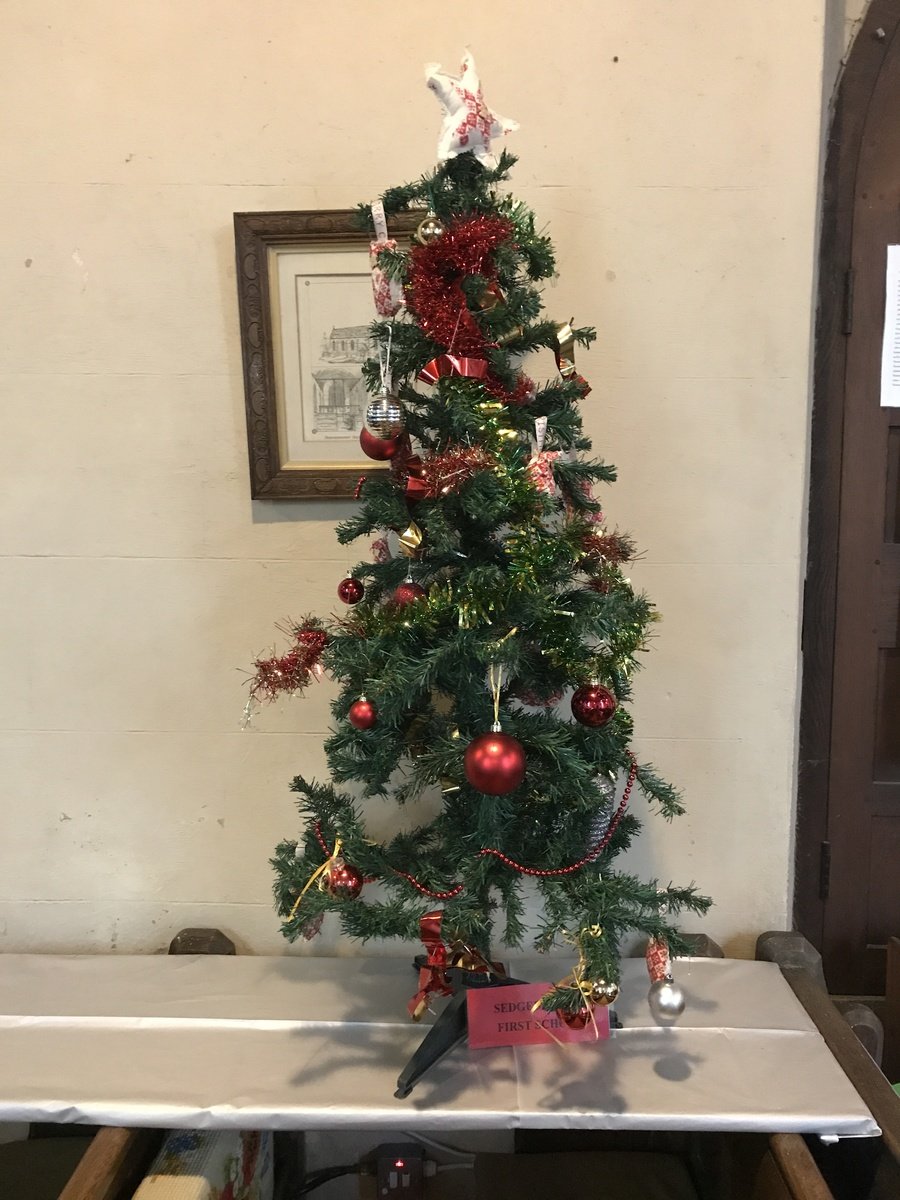 Every part of our village is represented by a tree. We are very proud to be a central part of our local community.